Nestled in the lap of nature, away from the chaotic hustle and bustle of city life, Astroport Sariska is a picturesque destination that offers an escape from the mundane routine. Surrounded by the breathtaking Aravalli Hills, this celestial abode is a stargazer's paradise.
Astroport Sariska is a unique concept that combines astronomy and eco-tourism to create an immersive experience that leaves you spellbound. The property features four luxury tents that are equipped with all modern amenities, including air conditioning, attached washrooms, and comfortable beds. The tents are strategically placed to offer a panoramic view of the surrounding landscape, making you feel one with nature.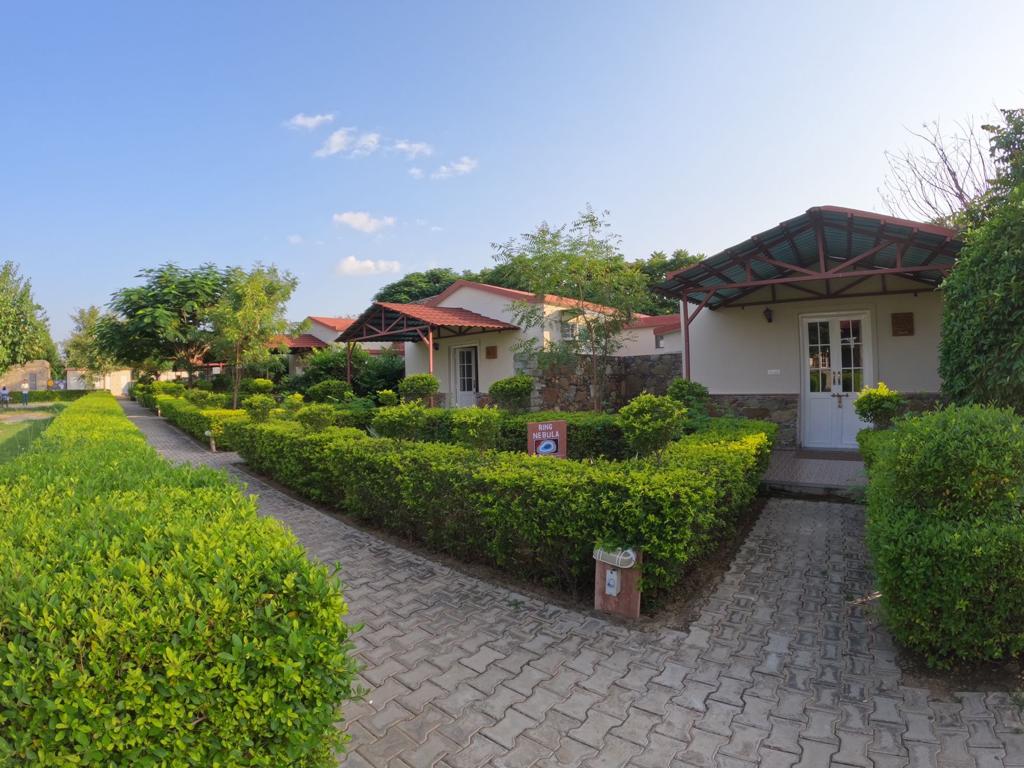 The highlight of Astroport Sariska is undoubtedly the sky observatory. Equipped with state-of-the-art telescopes and other equipment, the observatory offers a glimpse into the mesmerizing universe that surrounds us. Trained astronomers are present on-site to guide visitors through the journey of stargazing, making it an educational and interactive experience. The observatory is open all year round and provides a unique opportunity to witness celestial events like meteor showers, eclipses, and other astronomical phenomena.
Apart from stargazing, Astroport Sariska also offers a host of activities that allow you to explore the surrounding area. Guests can go on nature walks, bird watching tours, or explore the nearby Sariska National Park, which is home to a diverse range of wildlife, including tigers, leopards, and deer. The property also has a swimming pool where guests can take a dip and unwind after a long day of exploration.
The dining experience at Astroport Sariska is another highlight of the property. The in-house chef creates an array of dishes using fresh and locally sourced ingredients, offering a taste of Rajasthan's culinary heritage. The dining area is designed to offer a view of the surrounding hills, making it a perfect spot to enjoy a leisurely meal.
In conclusion, Astroport Sariska is a unique destination that combines the best of nature, astronomy, and luxury. It is a perfect place for those looking to escape the chaos of city life and reconnect with nature. The property's commitment to sustainability and eco-tourism is admirable, making it an ideal destination for conscious travellers. So, pack your bags, leave behind the stresses of life, and come explore the universe at Astroport Sariska.